Your website is a reflection of who you are and what your business does. It should be eye catching, informative, and have relevant content above and below the fold. 
Not sure of this terminology? Read on for some information on how to make your website attract traffic and ultimately business transactions.
There are a couple of necessities that your website requires in order to entice attention: Firstly, your corporate identity needs to be well portrayed. Colours play a big factor in the emotionality of your website when visitors arrive on your landing page. Stick to professional and simple colour schemes. Consider the typography of your site – use professional fonts that evoke a sense of pride and expertise in what you do. DO NOT use fonts such as Comic Sans – they are not a good a representation of your business, no matter what products or services you offer.
Secondly, choose an appropriate and easy to remember domain name. You certainly do not want people to have to use a pen and paper to remember it.  It should ideally be your business's name – but if the name is taken, think of something quirky, memorable, and related to your business.
Thirdly, you need to choose what format your website will be in- HTML or CMS.  As a starting point, there are many portals that allow you to set up a website for free. Do some homework on Google, and play around with a few sites (even if their advertising is on your site – always take advantage of lower cost opportunities!)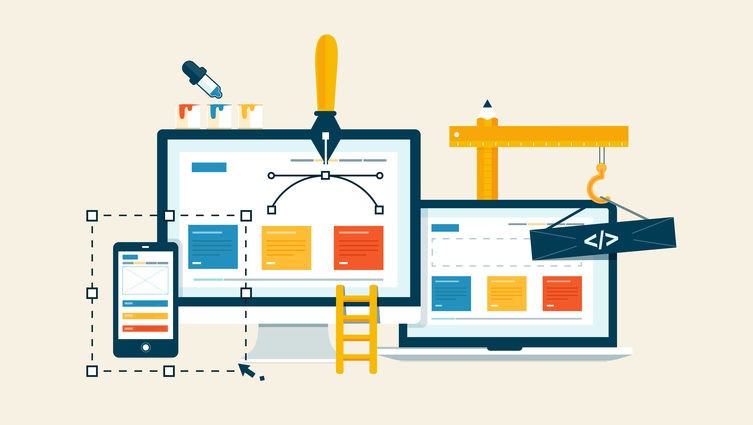 Lastly, the layout of your site must depict who you are and what your business does.  Your above the fold content, or content which appears directly on the landing page without scrolling, is vital to keeping visitors on yours site.  Above the fold content should encourage a call to action, and contain interactive content. It should also have contact details readily accessible – this includes social media links. The below the fold content, or content that appears when scrolling down the page, should contain additional information which could be blogs, partners, affiliates, etc. This content should be related to your business, and of interest to the site visitor.
In conclusion, do homework before designing and executing your website.  Choose a designer who has your vision in mind, and work closely with them to paint the exact picture of what you envision. Your website is your main point of access and selling for your business – use it wisely!
---
To create a great website and generate leads – go to: