We build & create websites that convert visitors into clients
We do this by carefully analysing your marketing needs. No two businesses are the same and therefore each of our clients deserves a unique marketing solution. Bizlink Creative is a fully fledged digital marketing agency. Our strategy is one of continuous improvement.  As such, measurement is a key part of our work.  ROI is the ultimate indicator of marketing success. This means that we take a highly targeted approach to your marketing.
Convert your web visitors into new clients & your existing clients into additional business opportunities.
Is your website, just that ... a website? You need to treat your website as a separate business, with a defined set of tasks with functions to fulfill and designed to deliver results, let us show you how to unlock the potential in your business.
Allow us to introduce you to the latest technology in marketing
We then incorporate a number of these technologies into your business
Includes integrated e-mail and communications automation
Delivers tangible results that can be measured
Join us for a FREE workshop to unlock business within your existing client and database
Marketing Plan
The first step in achieving marketing success is planning for it – "plan the work, and work the plan" as the saying goes. There are multiple benefits to creating a marketing plan:
 Don't duplicate work:
1. Without a plan. (one that is clear and in writing) it is easy to lose sight of the overall objective. This can lead to confusion, poor morale and general waste.
 2. Define realistic goals: A plan helps you to keep your goals where they should be – in mind.  As importantly it provides a measure against which you can gauge your success.
 3. A structure for marketing efficiency: A plan is not a nebulous concept. It is a list of actions set against a timeline. This ensures consistent effort which is the key to success.
 Not sure how to create a marketing plan? – No, problem. Let us do it for you.
MOTION GRAPHICS
Motion graphics will add a new level of professionalism and credibility to your brand. Take your message to a new level. Our Creative Motion Graphics team are not good .. They are brilliant - Stop by to see how we can transform boring text into a great short video - Animated or Explainer - we do it all.
 Let us conduct an audit on your current marketing assets to identify how they may be more effectively applied.
A Digital Marketing Audit does exactly what it says. If your marketing operations are in line with your business objectives, and fit well within your corporate capabilities, you will benefit from improved marketing and higher profit potential.
 The audit involves the following broad tasks:
 Understand your goals - what do you want to improve
Gathering marketing materials

- what you are using, and how are you using it

Interviews

- talking to employees from all departments, and where appropriate, suppliers and customers

Analyse

- anyone can collect information and write down some goals, but the analysis and understanding we can provide will give you an enormous insight into the marketing functionality of your business

Reports

- we will provide you with a full report, with an actionable checklist for you to follow, using your own people, or with our help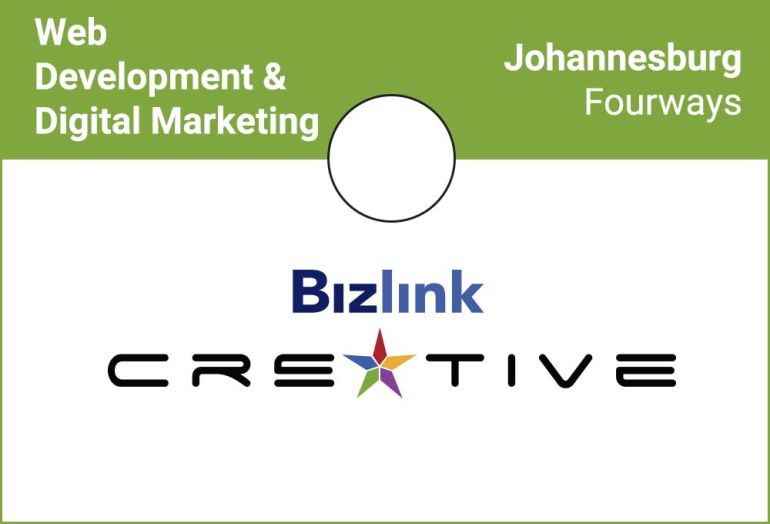 Description
Bizlink Creative's goal is simple:  to help you to attract and convert more visitors into new customers.
Our dynamic team comprises of a highly diverse range of skills across the digital marketing spectrum. Our team is united by a single focus to deliver meaningful results to all our clients.
Company: Bizlink Creative
Services Offered
Wordpress Development
Video Production
E-mail marketing
Marketing Automation
Marketing Campaign Development
Corporate Identity Design
Squeeze & Landing Page design