[two_third][tabs style="h1″ ]
[tab title="About Bizlink Saleslink" ]
Who we are
Sales link is a dedicated sales training & skills transfer academy. Our aim is to facilitate the best sales training, conducted by experienced sale professionals. We pride ourselves on dealing with practical, learnable and implementable skills that deliver results.
Our business process is premised on the fact that you are highly motivated and want to succeed. Your passion and drive is what we want to tap into and add top sales skills that will equip you with the skills to succeed.
The next and most important element, is that we will then integrate you into a business networking ecosystem to build professional relationships, these relationships and connections will become the foundation on which you can build your career.
Join us on this exciting journey and contribute to sponsoring a graduate to find meaningful employment.
[quote bcolor="#e5e5e5″ bgcolor="#f9f9f9″]We would love to do business with you, train you & inspire you to be your very best[/quote]

Business Opportunities Ecosystem
The single most valuable "thing" you can give any business or sales person is their next engaged, paying client, essentially a quality lead.
Herein lies the problem – as a sales professional you will always struggle if you do not master the art of building relationships and subsequently the ability to consistently source your own leads and clients.
Being self reliant gives you power over the real fear and stress of not having clients or prospects with whom you can do business with.
Our Solution
So by logical deduction, the problem is not your lack of ability to close sales or to make your monthly sales targets, it is lack of success to, or lack of ability to engage with and source new prospective clients and even more importantly, to do this in a disciplined, systematic way and on a regular basis.
Welcome to professional, effective business relationship networking – to learn more to go www.crunchtime.link – join today and accelerate your career.
Statement of fact
Now for the obvious, you cannot eat once a year in January and hope to last the whole year without your next meal. You will starve.
Period!
The very same logic applies to your business or to you as a professional sales consultant – you cannot expect to survive if you don't do regular marketing and prospecting – your business will otherwise starve(ie. Not survive / Fall). Solve this problem and you will never starve again – We will show you how – No shue wow, airy fairy, Yes you can, Rah rah, esoteric bull – Just practical, learnable skills that will empower you to succeed. Skills that you will be able to immediately implement and see immediate results.
[/tab]
[tab title="Courses" ]
[accordions handle='pm' space='yes' icon_color='#231f20′ icon_current_color='#3e5dab']
[accordion title='1-Day Intensive Sales Training Programme']
Our 1-Day Intensive Sales Programme is the foundation for all the rest of our training initiatives. The Programme consists of multiple modules and practical work, so hold on tight!
As a salesperson or entrepreneur attending the course, you're making the best decision, to skill up, and to learn to create multiple flows of leads and new clients.
Sales is the life-blood of any organization or industry and with this programme, we can help you increase yours. If you want to have stellar sales and are tired of the same old methods you've heard of before, you're at the right place.
1 Day Intensive Modules
A few of the techniques we will cover in this 1-Day event are the following:
The Sales Life-Cycle (and why it matters)
Prospecting Differently
Telephone Skills and Etiquette
Qualifying (asking the right questions)
Sales Psychology (yours and your clients')
Setting and Destroying Targets
Identifying Clients and Networking
Social Media Selling
Email Marketing and Why You Should Take It Seriously.
[/accordion]
[accordion title='3 Day Advanced Sales & Marketing program']This 3 Day Advanced Sales & Marketing program is designed to cover all the skills, traits and business processes that will equip you with a solid foundation on which to build a successful career. You will leave this program with concrete steps and proven processes that once applied and implemented will deliver immediate results.
We leave out the theory, textbook and rah rah stuff, and intentionally concentrate on real life, practical sales skills, developed & presented by highly qualified and experienced sales professionals.
The Program focuses on the evolution of deal making from efficiently sourcing new clients and business opportunities, to first contact and on to successful conversion of opportunities.
3 Day Advanced Modules
The program covers the following:
Discipline, Confidence, Personality & Motivation
1st contact – how to open & start a conversation
Dress code, appearance, what is appropriate
Sell the solution – not the product
Networking & building a powerful business network
I.F.M & W.I.F.Y and most importantly W.I.F.T
Daily routine, organisation & discipline
Questions versus statements
Prospecting, Networking & coffee appointments
You will fail sometimes & possibly often, But it's OK
If you want business – Just Ask
Telephone skills, etiquette & do's & dont's
CRM systems and sales tracking
Blow your clients away with extreme professionalism
Sourcing new clients & business opportunities
Successful habits of Successful people
It has to be a given that you actually know what you're doing & talking about
[/accordion]
[accordion title='Retail Sales Training Programme']
The Retail Sales Training Programme (RSTP) was born out of the need for better client service and increased sales in any company with a shopfront. With the ever-growing ease of using online services, the shopfront companies are slowly losing sales, but there is one thing an online store will never have – a friendly, willing-to-help sales person that will take care of their needs and help give a solution to that clients problems.
The RSTP was created not as a 1-day course, but a monthly service where staff are helped at the shop level with basic approach skills, up-sale skills and more specific sales techniques.
Along with this programme we have developed a list of add-ons, such as the Sales/Store Managers Training Day (a 1 day training on how your Sales Managers can better handle the store and better serve clients), the New Staff Orientation Programme (a once a month, store company specific training for all new sales staff, creating the ever developing culture of excellence for your company) and the Facilitators Training Day (a 1-Day company specific course, training your facilitators on the exact way to better train your staff, keep them trained and maintain the professionalism you desire)
Leave us a message and we will get back to you ASAP regarding the training that would suit YOUR company.
[/accordion]
[/accordions]
[/tab]
[tab title="Opportunities" ]
[accordions handle='pm' space='yes' icon_color='#231f20′ icon_current_color='#3e5dab']
[accordion title='Employer Partnerships']
Access highly motivated & skilled graduates
Partner with Bizlink to gain direct access to, and present to and draft individuals or teams of trained sales and marketing advisors
Your partnership with Bizlink – Sales Link provides employment opportunities for graduates who are well educated, trained and highly motivated. They have gone the extra mile to ensure their skills can contribute to both your business and their own personal success.
Our business process revolves around continued education and access to new sales and marketing channels for your current and newly employed sales professionals to grow their business relationships and client base.
[/accordion]
[accordion title='Sponsor a Graduate or Entrepreneur']
Your sponsorship will train a graduate or Entrepreneur so we can potentially place them into gainful employment
Problem:
Over a million students leave school, university and tertiary institutions each year, add this to the 8 million plus people who are currently unemployed and are actively seeking employment, and all we have is a perpetually increasing problem. South African unemployment is at an all time high,Your sponsorship will contribute to a meaningful solution.
Demand:
Just about all business and companies need highly trained, competent sales professionals, The demand for this qualified group of skilled professionals provides the best opportunity for wide scale employment and is a great stepping stone to uncover new talents and launch new careers
Solution:
Inspire and train our motivated and well educated youth and graduates to give them an opportunity to explore new career paths. An opportunity that at the very least can be a stepping stone to their chosen careers in their fields of study and passion
[/accordion]
[/accordions]
[/tab]
[/tabs][/two_third]
[one_third_last]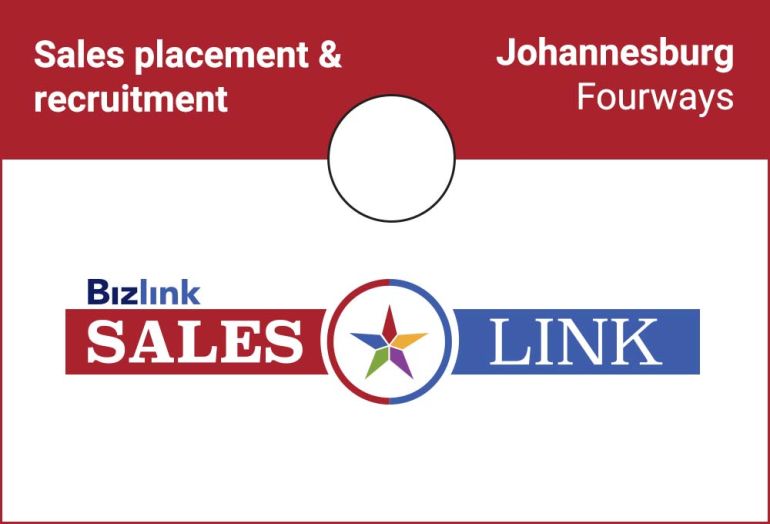 Description
[divide icon="square" icon_position="left"]
Youth Unemployment is a national crisis – our Super Hero's are businesses and individuals who are sponsoring & contributing to help us do something practical, by training University graduates & School leavers, to become more employable in the field of Sales & Marketing. Your contribution also becomes a very effective advert for you or your business.
We further Invite small, medium & large businesses & corporate's to contract with Sales Link in order to access our candidates, interview them and hopefully employ them. A Partnership that delivers results.
[list icon="momizat-icon-user3″ icon_color="#2395e0″ margin_bottom="0″ ]Company: Bizlink Saleslink[/list][list icon="steady-icon-clock" icon_color="#e74c3c" margin_bottom="0″ ]E-mail: application@saleslink.link[/list][list icon="momizat-icon-globe" icon_color="#ffa507″ margin_bottom="0″ ]Website: http://www.saleslink.link/[/list]
[divide]
Courses Offered
[list list_items="1-Day Intensive Sales Training Programme, 3 Day Advanced Sales and Marketing, Retail Sales Training Programme" icon="momizat-icon-checkmark-circle" icon_color="#78c13c" icon_size="14″][/list]
[/one_third_last]