Emerging market stocks and currencies were rocked by early results from the US election. 
The Mexican peso, a barometer of Trump's fortunes, tumbled the most in eight years to its weakest level on record, while the Turkish lira sank to an all-time low and the South African rand fell the most in four weeks as traders dumped all but the safest assets.
A gauge of developing-nation equities retreated the most in almost two months. Shares in Hong Kong, Taiwan, Korea and Indonesia declined.
Democrat Clinton and Trump were locked in a close race, with the Republican nominee leading by close margins in Florida, Ohio and North Carolina — all states that he needs to have a path to the White House. Markets have rallied this week on speculation a Clinton win will benefit developing markets after Trump put forward protectionist pledges that may affect trade, including ties with Mexico and China.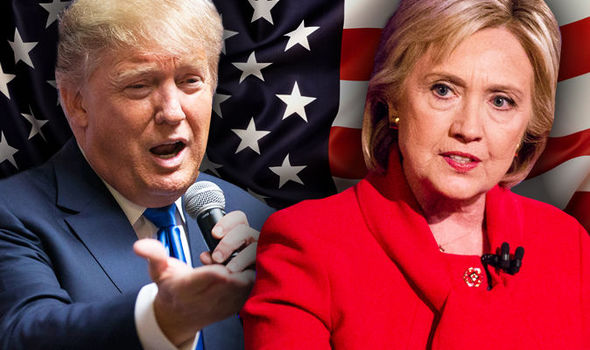 "It's pretty clear at this stage of the count there's a swing back towards Trump and markets don't like it," said Michael McCarthy, chief market strategist at CMC Markets in Sydney. "Markets are having a wobble right now."
The MSCI Emerging Markets Currency dropped 0,7% at 11.13am in Hong Kong, halting a two-day gain, as 10-day historical volatility jumped to the highest level this month. The MSCI Emerging Markets Index fell 1,4%.
The peso slumped the most since October 2008 to halt a four-day gain. The Mexican currency became one of the world's most volatile currencies over the past month as traders weighed the prospects that Trump could score an upset win in the presidential race and make good on pledges to renegotiate the free-trade agreement that's transformed Mexico into an export powerhouse.
The rand tumbled 3,5% and the lira weakened 2,4%, while Korea's won lost 1,3%.
The Hang Seng China Enterprises Index fell 4%, Korea's Kospi dropped 2,8% and Taiwan's Taiex lost 2,2%. Stocks in Malaysia, Korea and Shanghai declined at least 0,7%.  —
Source: Bloomberg LP