[two_third][tabs style="v1″]
[tab icon="momizat-icon-info" title="About Us" ]

Moloi & Co Accountants' clients range from the legal firms to small businesses in the transport industry as well as consulting, security, education and catering. The company was established by Bigbrain Moloi in a small rented room in Diepsloot, Johannesburg North.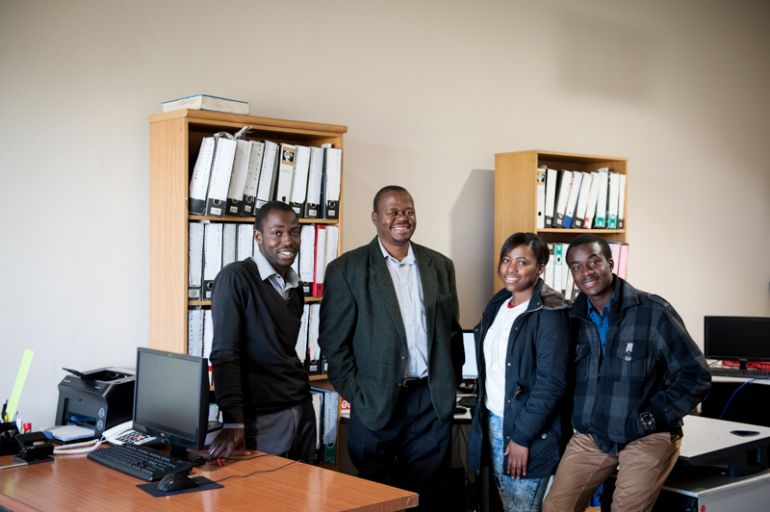 [/tab]
[tab icon="momizat-icon-globe" title="Our Services"]


Moloi & Co Accountants is a start-up accounting practice that offers services such as:
Financial accounting;
Bookkeeping;
Tax services;
Payroll admin and
Independent reviews.
Moloi & Co Accountants lets its quality services speak for themselves. The company values mutual respect, trust, professionalism, confidentiality and integrity. What makes the business unique is that:
Moloi is hands on;
He has the ability to identify issues and solve problems within a reasonable period;
Moloi & Co Accountants offers affordable services; and
The business simplifies accounting. This way, clients from all backgrounds understand every detail.
For Mr Moloi, earning an income was not the sole purpose of starting the business. His other aim was to inspire black kids in the township to study accounting, and to change the notion that the profession is for a selected few.
He says, he is already seeing a difference. His clients also testify that the services he provides have changed the way they see the accounting profession.
[/tab]
[tab icon="momizat-icon-envelope" title="Contact Us"]


Complete the form below and hit send to have a skilled consultant from Moloi & Co Accountants call you back as soon as possible.
[contact-form-7 id="7976″ title="Moloi & Co Accountants Contact Form"]
[/tab]
[/tabs]
[/two_third]
[one_third_last]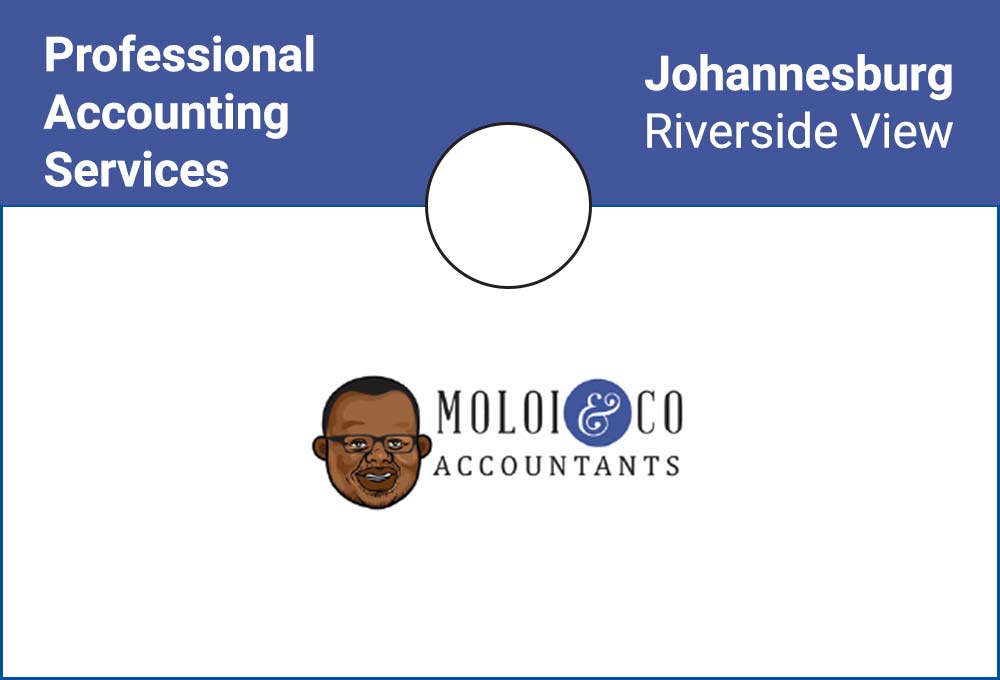 Description
[divide icon="square" icon_position="left"]
Moloi & Co Accountants offers bookkeeping and accounting services to all entities including sole traders, NGOs, CCs. Pty, trusts, partnerships and individuals.
The company prides itself on being professional, thorough and precise in all it does and has many happy clients to prove this.
[list icon="momizat-icon-user3″ icon_color="#2395e0″ margin_bottom="0″ ]Company: Moloi & Co Accountants[/list][list margin_bottom="0″ ]    Owner & Founder: Bigbrain Moloi[/list][list icon="momizat-icon-phone" icon_color="#2395e0″ margin_bottom="0″ ]Cell: 083 345 9519[/list][list margin_bottom="0″ ]    Tel: 011 042 8830[/list][list icon="momizat-icon-envelope" icon_color="#ffa507″ margin_bottom="0″ ]E-mail: accountant.moloi@live.co.za[/list][list margin_bottom="0″ ]    E-mail: bigbrain@moloi&accountants.co.za[/list][list icon="momizat-icon-location" icon_color="#ffa507″ margin_bottom="0″ ]Address: Unit 50 | Riversands Incubation Hub | 12 Incubation Drive | Extension 15 | Riverside View
[/list]
[divide]
Services Offered
[list list_items="Financial Accounting, Bookkeeping, Tax Services, Payroll Admin, Independent Reviews" icon="momizat-icon-checkmark-circle" icon_color="#78c13c" icon_size="14″][/list]
[/one_third_last]